Forgotten your Username or Password/First-time PIN?
How do I sign up for Online/Mobile Banking?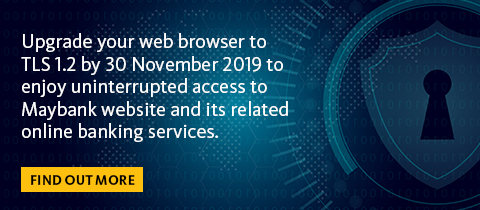 Impersonation Scams
The Singapore Police Force ("SPF") would like to educate the public regarding the increase in impersonation scams involving bank officials and authorities such as IRAS officers. These scammers will try to impersonate bank officials or authorities and request the victim to conduct actions such as providing their Internet banking credentials over the phone or on fraudulent websites, updating funds transfer limit and performing funds transfers to a new account. Scammers would then proceed to transfer money out of their victims' accounts using the details provided. Find out more.
Highlights
Security Alert
Security Advisory
Security Statement
Disclaimer Statement
By accessing any page or link on this website, you agree to be bound by the Terms & Conditions. This site is best viewed with IE 8.x or lower, Netscape 8.x or lower, Mozilla Firefox 3.x or lower and Flash Player 8.0+ in 1024 x 768 screen resolution.